Weddings are joyous occasions filled with love, laughter, and memories that last a lifetime. Choosing the right wedding salon is one of the most critical aspects of wedding planning. Spring, Texas, a charming city known for its natural beauty and warm hospitality, is home to many exquisite wedding salons that cater to every couple's unique vision. In this article, we will explore the enchanting world of Spring, Texas, wedding salons, and the factors to consider when selecting and highlighting some of the area's top salons.
The Importance of Choosing the Right Wedding Salon
Your wedding day celebrates your love story, and every detail matters. Choosing the right wedding salon is crucial to ensure you and your bridal party look and feel your best on this special day. A wedding salon sets the stage for your overall appearance and can significantly impact your wedding experience.
First impressions are everything; the moment you step into a wedding salon, you should feel welcomed and inspired. The right salon will provide expert guidance, personalized attention, and services to enhance your natural beauty and bring your wedding vision to life.
Factors to Consider When Choosing a Wedding Salon
When searching for the perfect wedding salon in Spring, Texas, there are several factors to consider. These factors will help you narrow down your options and ensure that you make an informed decision.
Location and Accessibility
Selecting a wedding salon that is conveniently located is essential. Consider the distance from your wedding venue, accommodations for out-of-town guests, and the overall accessibility of the salon. Opting for an easily reachable salon will reduce stress and save valuable time on your wedding day.
Services Offered
Wedding salons offer a range of services to cater to your specific needs. Consider the required services, such as hair styling, makeup application, manicures, pedicures, and skincare treatments. Look for salons that provide comprehensive packages and have experienced professionals specializing in wedding styling.
Reputation and Reviews
Researching the reputation of a wedding salon is vital to ensure that you receive top-notch service and exceptional results. Read online reviews, browse through portfolios of previous work, and seek recommendations from friends, family, or wedding planners. A reputable salon with positive feedback will likely meet and exceed your expectations.
Spring, Texas, boasts an array of wedding salons that offer unique experiences and cater to different styles and preferences. Here are three great salons that have captured the hearts of countless couples:
Fiancée Bridal Boutique is renowned for its elegant ambiance and exceptional service. The salon features a team of talented stylists and makeup artists who are passionate about creating exquisite bridal looks. With their attention to detail and personalized approach, Fiancée Bridal Boutique ensures that each bride feels like a princess on her wedding day.
Misora Bridal Boutique is the perfect choice for couples seeking a modern and trendy vibe. This salon stays ahead of the latest trends. It offers innovative styling techniques to make you feel like a fashion-forward bride. From edgy updos to flawless makeup, Misora Bridal Boutique's team of stylists will bring your vision to life with a contemporary twist.
Milena's Bridal: Rustic Charm and Natural Beauty
Nestled amidst the picturesque landscapes of Spring, Texas, Milena's Bridal exudes rustic charm and celebrates natural beauty. The salon's warm and inviting atmosphere creates a soothing experience for brides who prefer a more organic and ethereal look. With their expertise in bohemian hairstyles and soft, romantic makeup, Milena's Bridal captures the essence of nature-inspired weddings.
Tips for a Successful Salon Visit
To ensure a successful visit to your chosen wedding salon, consider the following tips:
Planning and Scheduling
Plan your salon visit well to secure your preferred date and time. Wedding salons can get busy, especially during peak wedding seasons. Booking early will give you peace of mind and ample time for trial sessions and fittings.
Communication and Consultation
Open communication with your stylists is vital to achieving your desired look. Schedule a consultation with your salon to discuss your wedding theme, dress style, and any specific ideas you have in mind. Clear communication will ensure that your stylist understands your vision and can provide personalized recommendations.
Trial Sessions and Fittings
Before your wedding day, schedule trial sessions for your hair and makeup. This allows you to test different styles, experiment with colors, and make any necessary adjustments. Similarly, consider scheduling fittings for any bridal party members receiving salon services. These sessions will help create a cohesive look and ensure everyone feels confident and beautiful.
The Wedding Salon Experience
The wedding salon experience extends beyond just the bride. Salons offer a range of services tailored to different bridal party members, ensuring that everyone looks and feels their best.
Preparing for the Big Day
The wedding salon experience begins with thorough preparation. Arrive at the salon with clean, dry hair and a makeup-free face to ensure optimal results. Follow the salon's pre-appointment instructions, such as moisturizing your skin or avoiding certain products.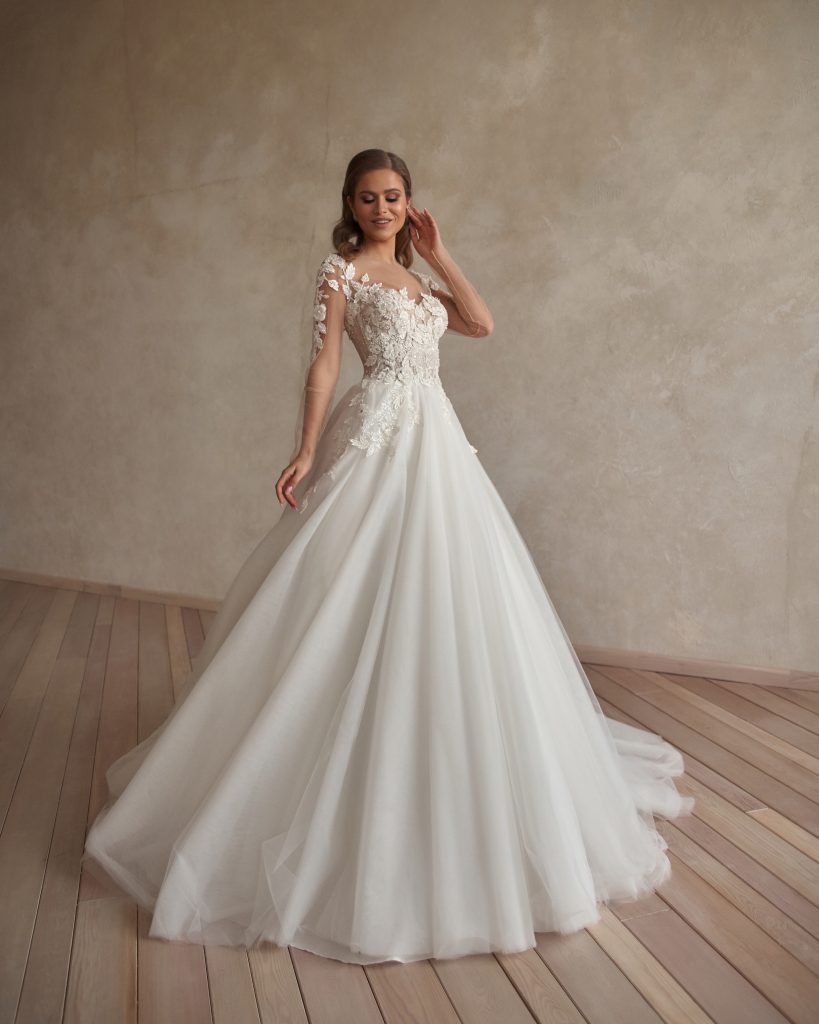 Bridal Party Services
Wedding salons offer services for bridesmaids, mothers of the bride and groom, and other bridal party members. These services include hairstyling, makeup application, and nail services. Pampering your loved ones with salon treatments adds elegance and unity to your wedding day.
Hair and Makeup Trials
Hair and makeup trials are essential to refine your bridal look. During these sessions, your stylist will recreate the chosen hairstyles and makeup looks, making adjustments as necessary. This gives you a preview of your wedding day look, allowing you to provide feedback and ensure you are delighted with the results.
Conclusion
Choosing the right wedding salon in Spring, Texas, is vital in creating the wedding of your dreams. From elegant ambiance to personalized service, the salons in Spring offer a diverse range of experiences to cater to every couple's vision. You can find a salon that aligns with your style and preferences by considering factors such as location, services offered, and reputation. You can ensure a successful salon visit that leaves you feeling beautiful and confident on your special day through open communication, trial sessions, and fittings.
FAQs
How far in advance should I book a wedding salon in Spring, Texas?
Book your wedding salon as early as possible, ideally six to twelve months in advance. This lets you secure your preferred date and time, especially during peak wedding seasons.
Can I bring my own hairstylist and makeup artist to the salon?
Wedding salons typically have a team of professional stylists and makeup artists specializing in bridal looks. However, it's best to inquire with the salon beforehand if you have specific preferences or requests.
Are wedding salon services only for brides, or can grooms and other wedding party members also avail of them?
Wedding salon services are not limited to brides alone. Grooms and other wedding party members, such as bridesmaids and mothers of the bride or groom, can also avail themselves of salon services. Many salons offer packages specifically tailored for different members of the bridal party.
What should I bring to my wedding salon appointment?
For your salon appointment, you should bring reference photos of hairstyles and makeup looks you like and any hair accessories or jewelry you plan to wear on your wedding day. Also, if you have a veil or any specific styling requests, communicate them to your stylist.
What if I need to make changes or adjustments after my trial session?
Trial sessions are intended for you to provide feedback and make necessary changes or adjustments. If there are aspects of your hair or makeup look that you would like to modify, communicate them to your stylist during or after the trial session. They will work with you to ensure you are delighted with your final look.