Are you planning your dream wedding? Finding the perfect bridal gown is one of the most critical aspects of your special day. While numerous options are available, finding the best local bridal shops near you can make the process easier and more enjoyable. This article will guide you through finding the ideal bridal shop that meets your needs and provides a memorable experience.
Introduction
Planning a wedding involves making countless decisions, and finding the best bridal shop is one of them. A local bridal shop can provide personalized attention, a wide selection of gowns, and expert advice to help you find the dress of your dreams. You can locate the perfect bridal shop near you by following a few simple steps.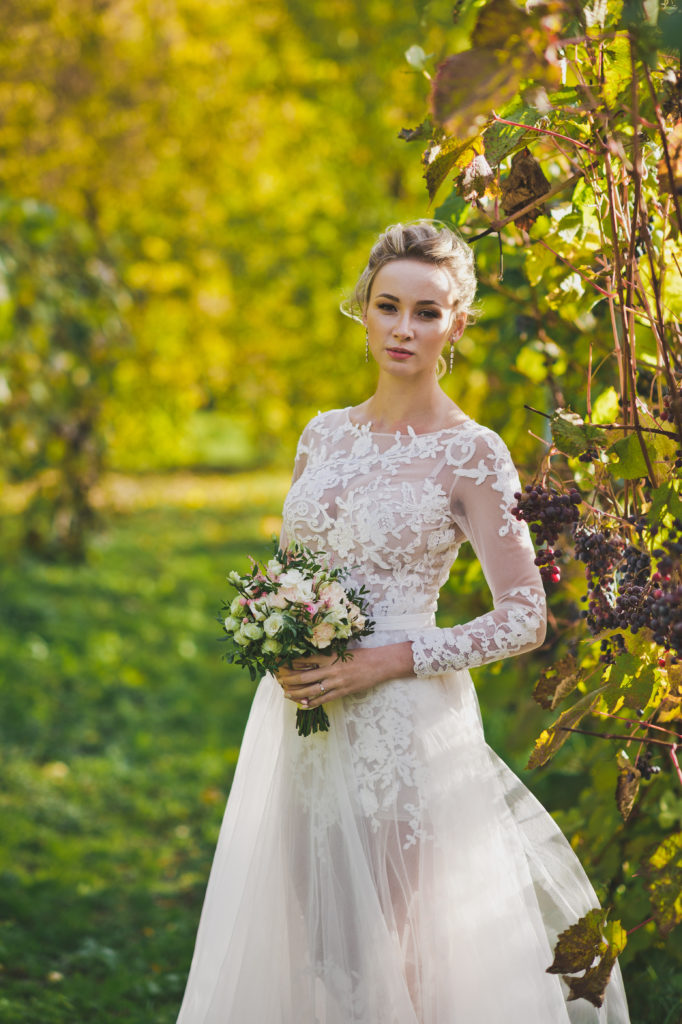 Importance of Local Bridal Shops
Local bridal shops offer several advantages over larger chain stores or online retailers. Firstly, they provide a personalized and intimate shopping experience. Local bridal shop owners and staff often take the time to understand your vision, style, and preferences, allowing them to suggest gowns that suit your taste. Moreover, supporting local businesses contributes to the growth of your community and fosters a sense of connection.
The internet is a valuable resource when searching for local bridal shops. Begin by conducting a simple search using relevant keywords such as "bridal shops near me" or "wedding dress boutiques in [your location]." This will provide you with a list of potential options to explore further. Visit the websites of these shops to gain insights into their collections, services, and customer reviews.
Seeking Recommendations from Family and Friends
Leveraging the experiences of family and friends can help you find reputable local bridal shops. Reach out to married friends or family members who had positive experiences with their bridal gown shopping. Ask for recommendations and inquire about the quality of service, gown selection, and overall satisfaction. Personal recommendations can often lead you to hidden gems within your community.
Visiting Bridal Shops in Person
While online research and recommendations are helpful, nothing beats the experience of visiting bridal shops in person. Schedule appointments or drop by during their opening hours to get a feel for the atmosphere and customer service. Pay attention to the shop's cleanliness, organization, and overall ambiance during your visit. These factors contribute to a pleasant and stress-free shopping experience.
Evaluating the Bridal Shop's Collection
When you visit a bridal shop, take the time to explore their gown collection. Look for various styles, sizes, and price ranges to cater to different preferences and budgets. A diverse group ensures you have ample choices to find a gown that matches your vision. Pay attention to the quality of the fabrics, embellishments, and craftsmanship.
Considering Budget and Pricing
Weddings involve numerous expenses, and it's essential to establish a budget for your bridal gown. Discuss your budget openly with the bridal shop consultants and ask for assistance finding dresses within your price range. Remember that alterations and accessories may incur additional costs, so factor these into your budget.
Examining Alteration Services
Finding a bridal shop that offers reliable alteration services is crucial. Most wedding gowns require alterations to achieve the perfect fit. Inquire about the shop's in-house alteration services or if they can recommend reputable seamstresses. A shop that provides comprehensive alteration services will save you time and ensure your gown fits flawlessly.
Assessing Customer Service
Exceptional customer service is a critical component of a successful bridal shopping experience. Evaluate how the bridal shop's staff interacts with you during your visit. Are they attentive, friendly, and knowledgeable? Do they take the time to understand your preferences and offer helpful suggestions? A bridal shop with outstanding customer service will make you feel valued and at ease.
Reading Reviews and Testimonials
Before making a final decision, read online reviews and testimonials from previous customers. These can provide valuable insights into the experiences others have had with the bridal shops you are considering. Look for positive feedback regarding customer service, gown quality, and overall satisfaction. However, be cautious of a few negative reviews, as they may not represent the entire customer base.
Comparing Bridal Shops
After gathering information and visiting multiple bridal shops, it's time to compare your options. Consider factors such as gown selection, price range, alteration services, customer service, and reviews. Create a pros and cons list to help you weigh the strengths and weaknesses of each shop. This comparison will guide you toward the bridal shop that aligns best with your preferences and needs.
Trying on Dresses and Considering Fit and Style
Once you're at a bridal shop, don't hesitate to try on various dresses. Please pay attention to how they fit and make you feel. Consider the style, silhouette, and fabric complementing your body shape and wedding theme. Take your time with the process, as finding the perfect dress often requires trying on several options.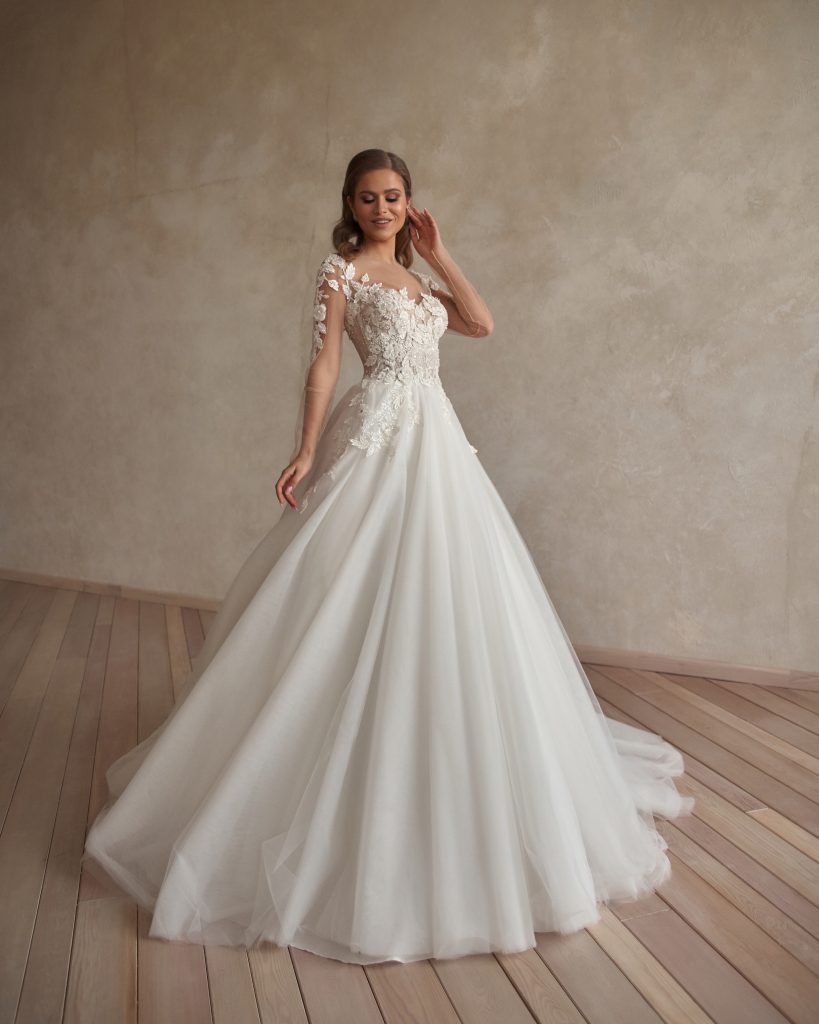 Additional Services and Amenities
Some bridal shops offer additional services and amenities to enhance your experience. These may include in-house alterations, gown preservation, or access to accessories like veils, shoes, and jewelry. Consider these extra offerings when evaluating the overall value provided by a bridal shop.
Making the Final Decision
Once you have thoroughly evaluated your options, it's time to decide. Select the bridal shop that checks all the boxes, including the quality of their gowns, excellent customer service, reasonable pricing, and a positive overall shopping experience. Trust your instincts and choose the shop where you feel the most comfortable and confident.
Conclusion
Finding the best local bridal shops near you requires careful research, personal recommendations, and firsthand experiences. Following the steps outlined in this article can streamline the process and ensure a memorable bridal gown shopping experience. Consider gown selection, pricing, alteration services, and customer reviews. Trust yourself to make the final decision and select the bridal shop that aligns with your style, budget, and vision.
FAQs
1. How far in advance should I start looking for a bridal shop?
It is advisable to start your search for a bridal shop at least 9 to 12 months before your wedding date. This will give you ample time to find the perfect gown and make the necessary alterations.
2. Can I bring guests with me to the bridal shop?
Most bridal shops allow you to bring guests, such as close friends or family members, to support and help you decide. However, it's a good idea to check with the shop in advance regarding their policy on the number of guests.
3. What should I bring with me to the bridal shop?
When visiting a bridal shop, bring any inspiration or images of gowns you like. Additionally, wear or bring undergarments similar to those you plan to wear on your wedding day to ensure a proper fit.
4. How long does the bridal gown ordering process take?
The bridal gown ordering process can take several months, as most gowns are made to order. It's important to factor in enough time for the dress to be produced and shipped to the bridal shop and any necessary alterations.
5. Do bridal shops offer accessories and veils?
Yes, many bridal shops offer a range of accessories, including veils, headpieces, jewelry, and shoes. Please inquire with the shop about their accessory collection and whether they offer discounts or package deals when purchasing a gown.
Fiancée Bridal Boutique is renowned for providing a personalized and unforgettable bridal experience. From the moment you enter their doors, their friendly and knowledgeable staff will ensure that every aspect of your visit is tailored to your unique preferences.
An Extensive Collection of Designer Gowns
One of the key features that set Fiancée Bridal Boutique apart is its impressive collection of designer gowns. They curate various styles, ensuring every bride can find a dress that reflects her taste and personality. Whether envisioning a classic ballgown, a sleek mermaid silhouette, or a bohemian-inspired skirt, Fiancée Bridal Boutique has something to suit every bride's dream.
Fiancée Bridal Boutique operates by appointment to provide the best possible service. This ensures that each bride receives undivided attention and ample time to explore options. You can easily schedule your appointment through their website or by contacting their friendly staff.
Affordable Elegance for Every Budget
Fiancée Bridal Boutique believes every bride deserves to find her dream dress without compromising her budget. They offer a range of exquisite gowns at various price points, making it possible for brides with different budgets to experience the luxury and elegance of their collections.
Discover Your Perfect Wedding Gown at Fiancée Bridal Boutique!
Get ready to say "yes" to the dress of your dreams. At Fiancée Bridal Boutique, we understand that your wedding day is one of the most critical moments of your life. We're here to help you find the perfect gown to make you feel like the beautiful bride you've envisioned.
Don't settle for anything less than perfection. Visit Fiancée Bridal Boutique today and let us guide you through finding your dream wedding gown. Book your appointment now and take the first step towards creating unforgettable memories on your special day.
Join the countless brides who have found their fairy tale gown with us. Embrace elegance, romance, and sophistication at Fiancée Bridal Boutique. You're happily ever after starts here.